Expand Upward & Outward With Home Additions
More Space Is Within Reach
Has your family outgrown your home? Are you reluctantly considering a move even though you love where you live, just because you need more space? Don't change neighborhoods! Enlarge your house in all the right ways with the help of the professionals at Roelofs Remodeling & Renovation.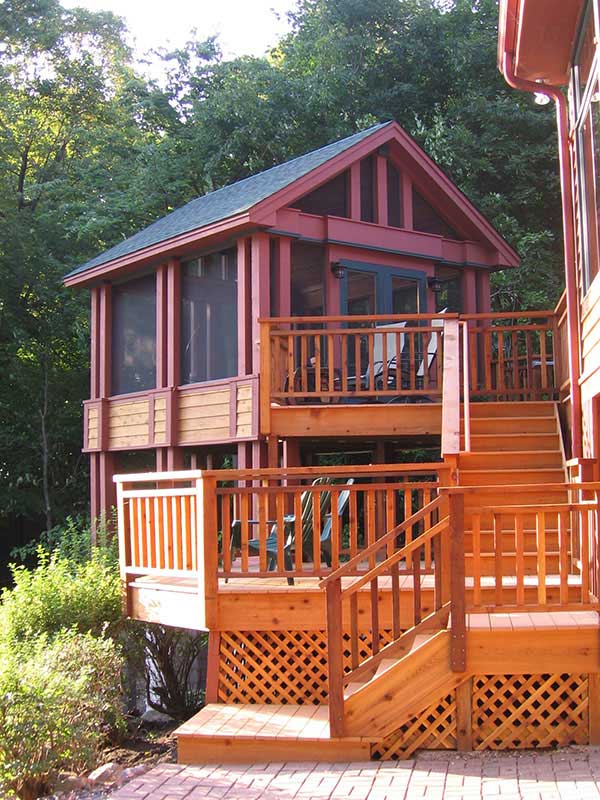 The idea of a home addition may be intimidating. It's a large project that involves many details. What do you want your new space to be? Another bedroom? A sunroom? A home gym or an artist's studio? Would you like a cozy breakfast nook off your kitchen? A second story where your aging parents can be comfortably close but still have the privacy they need?
Roelofs Remodeling & Renovation can increase your home's footprint by building out from your existing rooms, or we can increase your living space by building up and adding a whole new story. Either way, you'll see great craftsmanship and seamless results that look like the addition was meant to be there all along!
During the consultation and design process, we'll make sure that the materials, finishes and fixtures you choose for your home addition will blend beautifully with your existing home. You won't get something that looks disproportionate, out of place or stylistically at odds with what you already have.
Possibilities for Additions
New bedrooms
Master bedroom & bath expansions
Family rooms
Home offices
Kitchen expansions
Guest bathrooms
Contact Roelofs Remodeling & Renovation Today
Don't move — improve with a home addition that gives you the room or rooms you need! Call (952) 512-0110 or fill out the online form to request a consultation with our design/build crew. We'll work with you to design the space you've imagined, and then we'll construct it to the highest standards in the industry.